​​

Window Cleaning Services in Brisbane: Wishy Washy Windows

Are you tired of looking through dirty windows? Wishy Washy Windows can help! Our professional window cleaning services in Brisbane are just what you need to give your windows a sparkling clean.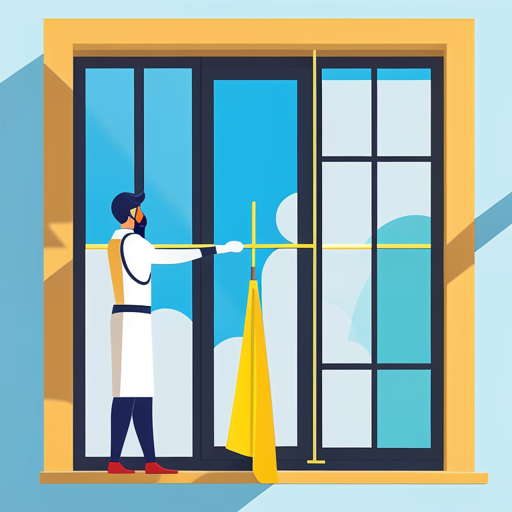 About Wishy Washy Windows
A young local entrepreneur started Wishy Washy Windows during the COVID-19 pandemic. We appreciate the importance of a clean and healthy environment, especially during these challenging times. That's why we're committed to providing high-quality window cleaning services to homes and apartment complexes in Brisbane.
Our Services
Wishy Washy Windows provides two types of services, namely window cleaning and screen cleaning, with the aim of helping you attain immaculate windows and screens.
Window Cleaning
Our window cleaning service in Brisbane includes cleaning both the inside and outside of your windows. We will eliminate dirt, grime, and smudges from your windows and also clean sills, frames, and tracks to make them appear as if they were just installed.
Screen Cleaning
If you're struggling with dirty screens, our specialized screen cleaning service in Brisbane can help. Our team uses specialized tools and techniques to remove dirt, debris, and dust from your screens, leaving them looking as good as new.
Why Choose Wishy Washy Windows?
Wishy Washy Windows is a Brisbane-based window cleaning service that focuses on delivering top-quality services to its customers. Our team of experts is highly committed to leaving your windows and screens impeccably clean. We use the latest cleaning techniques and eco-friendly products that guarantee outstanding results.
We offer flexible scheduling and affordable prices to meet the varied needs of our customers. Together, we can create a cleaning schedule that suits your budget and lifestyle.
Contact Us Today
If you need professional window cleaning services in Brisbane, look no further than Wishy Washy Windows. Contact us today to schedule an appointment. You can reach us at [insert phone number here], and we will happily answer any questions.
Benefits Of Window & Screen Cleaning
Regular professional window and screen cleaning can provide a range of benefits, including:
Improved Aesthetics
Dirty windows and screens can significantly affect the appearance of your home or business. Regular cleaning can help to restore the clarity and shine of your windows and screens!
Extended Window and Screen Life
Collected dirt, grime, and other contaminants can cause significant damage to glass surfaces over time. By removing these contaminants regularly, you can prevent damage and keep your windows and screens in good condition for longer.
Increased Energy Efficiency
Dirty windows and screens can also affect the energy efficiency of your property. By keeping your windows and screens clean, you can maximize natural lighting and heating, reducing your energy consumption and costs.
Professional Results
Wishy Washy Windows has the right tools, equipment, and expertise to achieve outstanding results quickly and efficiently, leaving your windows and screens spotless and looking their best.
Let's Get Started
Don't let dirty windows ruin the view from your home or office. Contact Wishy Washy Windows today to schedule an appointment.