Residential Window Cleaning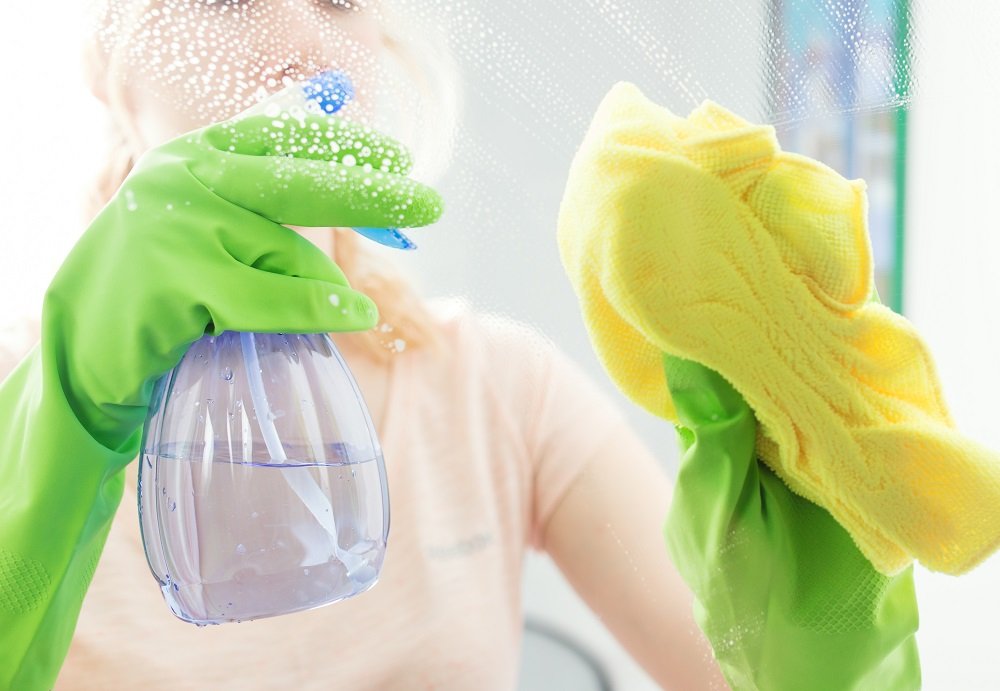 Heighten the look of your home, inside and out!
Windows that are cleaned professionally look incredible and sets the finishing touch on your house. You will surely appreciate having the best window cleaner services in Brisbane.
The Wishy Washy Window Cleaning crew are expert cleaners who take great pride in getting you the best achievable results.
Our professional services cover:
The best window cleaner

for the home, house, flat, apartment, townhouses and more

One, two, three-story residences
Exterior and interior
Window screens (additional cost)
Window tracks
Windows are one of the primary things you see when you approach a home, but they're not frequently cleaned. The job can often appear daunting, particularly if you have a two-storey house with multiple oversized windows. But whether you have a one-story or multiple-story home, cleanliness is essential, and professional window cleaning can help get your glass to shine.
There can be lots of causes for cleaning your windows. You may require a full spring clean, with carpets and oven covered, or if your lease is finished, you might require vacate cleaning or bond cleaning services. Either way, spotless windows can be the finishing touch that gives your house a genuinely spotless and clean feeling.
Wishy Washy Window Cleaners are professionally equipped and available in Brisbane wide for residential window cleaning, so you can experience clean glass no matter which part of the city you are located in.
Why Are Clean Windows So Valuable?
Clean windows are about more than just appearance. Over time, glass can grow dull due to oxidation, dust and hard minerals, making your home seem dark. In addition to this, the dirt, dust and grime that may develop on glass may include allergens. Cleaning your windows regularly eliminates this accumulation, helping to keep you well.
Wishy Washy Window Cleaning services can also clean screens and tracks, eliminate any congested dirt, and keep your windows' parts running easily.
Residential window cleaning not only makes the exterior of your house look better, but it can also enhance indoor living areas.
Clean windows let in additional natural light and make spaces look larger and more appealing. As a bonus, spotless glass lets you enjoy your landscape of Brisbane, whether you face the beach, the bush, or just the kookaburra resting in your gum tree.
For your family, friends and guests, having clean and sparkling windows leaves a great first impression. Improving your relationships and brightening the mood inside your home.
Why Use The Best Window Cleaner In Brisbane?
Cleaning windows can be a big project. Most homes have a large amount of windows, and they can be difficult to reach. It may be challenging for you to wash the top of floor-to-ceiling glass, or you may not be happy climbing a ladder to clean windows on the second floor. This is one instance of why window cleaning is often at the rear of the weekend's task list. Hiring a professional means that the project will get completed.
It's important to get rid of all the dirt when your house is on the market. A professional window cleaner is adept at cleaning in hard-to-reach spots, which means you'll be pleased once the job is done.
Lastly, professional domestic window cleaners bring their own tools, so you don't need to go to the hardware store for squeegees and lint-free towels that seldom get used for other tasks. For us, squeegees and cleaning solutions are the tools of the trade, so you can be confident they're utilising the best. Plus, they have the equipment to guarantee all the cleaning is performed safely.
The Wishy Washy Window Cleaning Difference
If you're considering, "it's time to find a window cleaner near me," start your research with us. All our window cleaners are fully trained, so they're working directly for you to get the best achievable outcomes. They offer a 100% satisfaction guarantee and stock all the cleaning equipment and products. Every cleaner is police checked and insured before they begin cleaning for your peace of mind. Window cleaning prices vary considerably depending on the scope and difficulty of the job. Still, our professionals can talk you through the process and supply you with a free quote.
Frequently Asked Questions
What is the best thing to clean windows with?
Every window cleaner has their favourite solution for cleaning windows. Commercial window cleaning products can do a great job. At the same time, a mix of water and white vinegar is a long time preference of homeowners and specialists alike. A small amount of dishwashing liquid combined in a bucket of water can help dislodge grease and grime. For great results, try combining the water, vinegar and dishwashing detergent together to add more sparkle. Just be sure to rinse thoroughly afterwards.
How do you get streak-free windows?
The best way to remove streaks from a window is by a squeegee. Make sure the rubber blade is in excellent shape. The best window cleaner will replace their blades frequently to guarantee a streak-free finish. Work from the top down, in both a horizontal or vertical stroke. After squeegeeing, any leftover streaks can be eliminated with a lint-free towel or a chamois cloth. However, newspaper or clean paper towels can serve in a pinch. Especially dirty windows may need two rounds of cleaning. Work on a cool, cloudy day for best outcomes, so the soapy water doesn't dry before it's rubbed off.
Are our window cleaners licensed?
Window cleaners in Australia don't require a special license to clean windows; nevertheless, all our window cleaners are fully trained and insured. More importantly, each one is entirely insured, and police checked, so you can feel safe when you welcome them into your home. Best of all, we have a satisfaction guarantee, so if you're not satisfied with the best window cleaner experience, we'll clean the windows over at no cost. Our services incorporate residential window cleaning, commercial window cleaning and industrial window cleaning.