Commercial Window Cleaning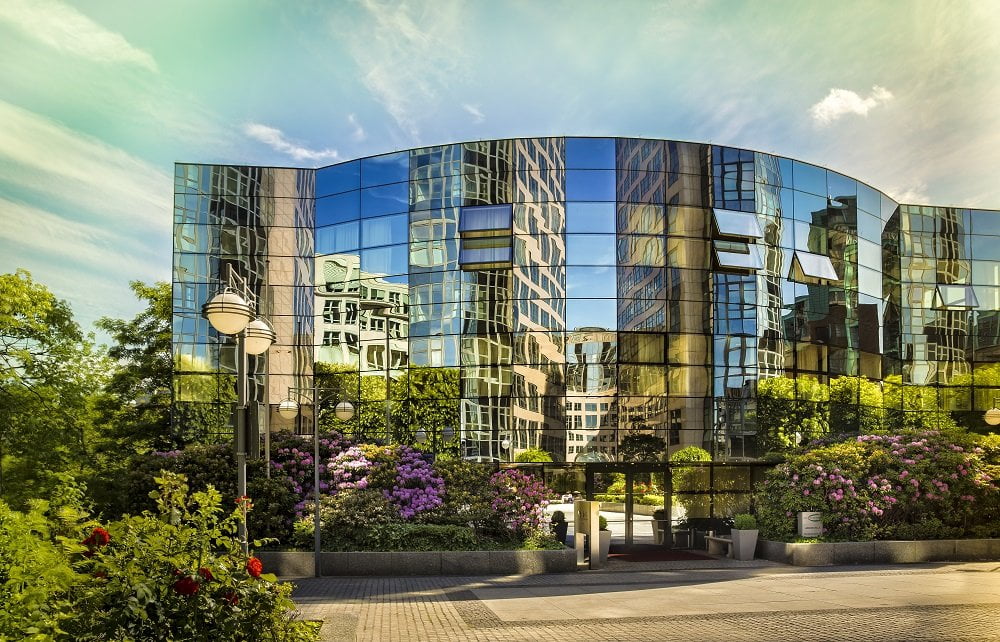 Commercial Window Cleaning Company
We have a broad range of commercial businesses and properties we regularly window clean such as Strata Buildings, Retail Storefronts, Hotels, Retirement Villages, Art Galleries, Car Showrooms/Dealerships, Colleges & Schools, Theatres, Small and Large Restaurants and Offices.
Searching for commercial window cleaning services in Brisbane surrounds and northside?
Wishy Washy Windows deliver a variety of commercial window cleaning services across Brisbane for all business clients. We can provide:
Commercial window cleaning
School window cleaning
Rope and pole access window cleaning
Strata window cleaning
Post-construction window cleaning
Retail Storefronts
Office Window Cleaning
And Much More
Our fully-trained team members hold all the necessary industry tickets for your peace of mind, including blue cards and white cards. 
We're also completely insured with public liability insurance, and you can rest reassured that our crew members will protect your privacy at all moments whilst cleaning your windows.
Wishy Washy Windows offer cost-effective and affordable window cleaning service solutions for commercial properties of all forms and sizes, including schools, aged care facilities, child care centres, hotels, cafes, restaurants, commercial properties and retail outlets. 
Our services also including high rise office blocks and apartment buildings and structures. We can also deliver window cleaning services for commercial and residential strata and construction customers.
Whatever your commercial window cleaning specifications may be and anywhere you're placed in Brisbane and surrounds, We can tailor the ideal window cleaning solution to fill your specific business requirements and budget. 
Contact Brisbane's best commercial window cleaning team for a cost-competitive quote today, and you can be guaranteed the best prices in our quotations.
How often should commercial windows be cleaned?
The typical office building should have a complete cleaning (inside and out) around every 2 months. Nevertheless, you may want to have your cleaning company clean the windows in the lobby regularly since this section presents your company's first impression.
Depending on the location and purpose, such as near heavy traffic on busy roads or retail stores that need their windows cleaned every week to maintain customer first impressions, you may need our services every 1-2 weeks. 
We can organise more frequent services for busy businesses at a cost beating price over our competitors.
What is the best commercial window cleaner?
Wishy Washy Windows uses only the best quality window washing products in all of our commercial projects. 
The detergents and solutions we use are Australian certified and don't pose a risk to your employees, customers and workers. They are designed to cut through grime and mould with efficiency and leave your windows with a sparkle.
Why You Should Get Your Windows Cleaned Regularly
Property Hygiene. Your house or business needs routine cleaning. Dust, insects, mites can grow on your windows, leading to possible diseases and allergy hazards.
First Impressions Last. When you have family, friends, patrons, customers and clients visit your business or home, dirty windows are one of the main things they notice.
Lower Lighting Costs.

Correctly cleaned windows produce more natural light into properties, decreasing the number of occasions internal lights are used, possibly decreasing electricity bills.
We Believe In Business To Customer Trust
Wishy Washy Windows believes in the trust gained from delivering the best commercial services for our clients.
When we perform a job on your property, we regard safety, privacy, and customer experience above all things.
Our priority to give you a convenient and efficient service that doesn't disrupt your businesses daily tasks.
All of our workers are fully insured, friendly and courteous and perform their tasks with full training and quality equipment and window washing products.
We deliver the best cleaning services in Brisbane and pride ourselves on the quality of our workmanship throughout your property. Our services incorporate residential window cleaning, commercial window cleaning and industrial window cleaning.