Industrial Window Cleaning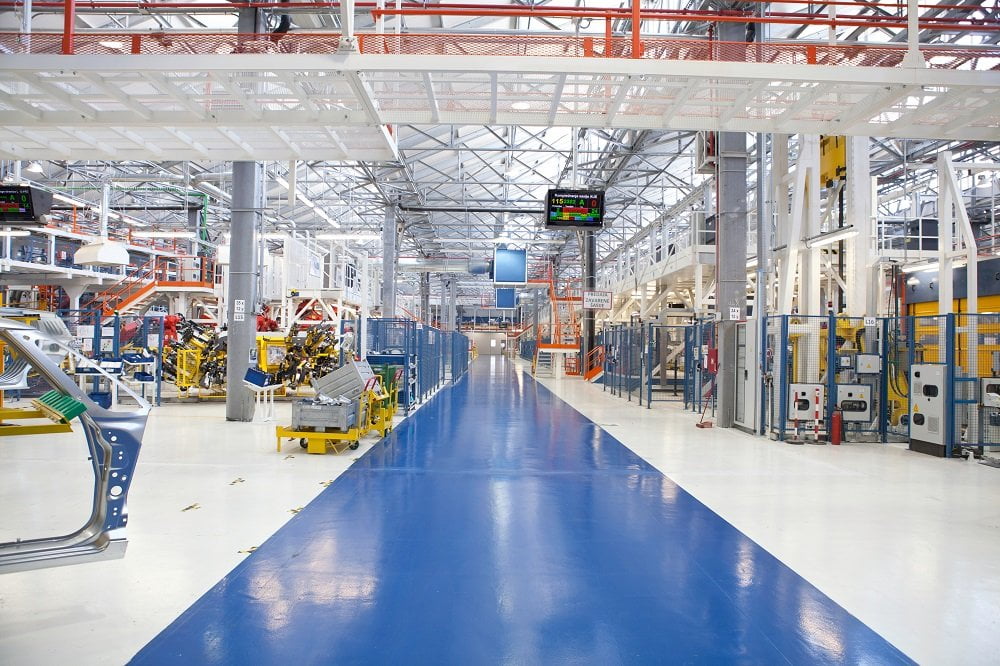 The Best Industrial Window Cleaner Services In Brisbane
The word industrial can mean property types with warehouses, factories, sheds, manufacturing plants and other building structures.
Wishy Washy Windows provides elite and professional services designed for your particular building type. Our professionals are fully insured and trained in all aspects of the trade and are fully police checked and compliment with all local and state regulations.
Industrial Properties We Clean
Warehouses
Factories
Manufacturing Plants
Sheds
And much more.
Whatever your industrial window cleaning designations may be and wherever you're situated in Brisbane and surrounds, We can tailor the perfect window cleaning solution to satisfy your particular business demands and budget.
Contact Brisbane's best commercial window cleaning company for a cost-competitive quote today, and you can be assured of the most suitable prices in our quotations.
How Often Should Industrial Windows Be Cleaned?
The typical warehouse, factory or manufacturing plant should have a comprehensive window cleaning (inside and out) around every 2 months.
Nevertheless, you may want to have your local window cleaning company clean the windows in the office more regularly since this section shows your company's first impression.
Depending on the location and purpose, such as near heavy traffic on busy roads or in industrial properties that emits large quantities of dust and contaminates, we can organise more frequent services for busy businesses at a cost beating quote over our competitors.
What is the best commercial window cleaner?
Wishy Washy Windows utilises only the best quality window washing products in all of our industrial projects. The detergents and solvents we use are Australian certified and don't pose a danger to your employees, customers and workers.
They are intended to strike through grime, dust and mould with competence and leave your windows with a sparkle.
Why You Should Get Your Windows Cleaned Regularly
There are several reasons to have your industrial premises properly cleaned, especially the windows and glass elements of your business.
Property Hygiene. Your warehouse or factory needs regular cleaning. Dust, insects, mites, industrial pollutants can develop on your windows, which can create possible diseases and allergy hazards.
First Impressions Last. When you have family, friends, patrons, customers and clients visit your business or home, dirty windows are one of the main things they notice.
Lower Lighting Costs. Correctly cleaned windows offer more natural light into properties, limiting the number of occasions internal lights are used, possibly decreasing electricity bills.
Employee Morale. Having properly cleaned windows ensure that your workers are in bright spirits with natural light penetrating your production floors and plants. Sunlight often emits natural vitamins that can boost your worker's production efficiency and attitude.
We Believe In Business To Customer Trust
Wishy Washy Windows maintains the trust earned from giving the best industrial services for our customers.
When we complete a job on your property, we consider safety, privacy, and customer experience beyond all things.
Our preference to give you a convenient and efficient service that doesn't interrupt your businesses daily tasks.
All of our technicians are fully insured, friendly and courteous and execute their tasks with full training and quality tools and window washing products.
We deliver the best cleaning services in Brisbane and pride ourselves on the spirit of our workmanship throughout your property.
Our services incorporate residential window cleaning, commercial window cleaning and industrial window cleaning.