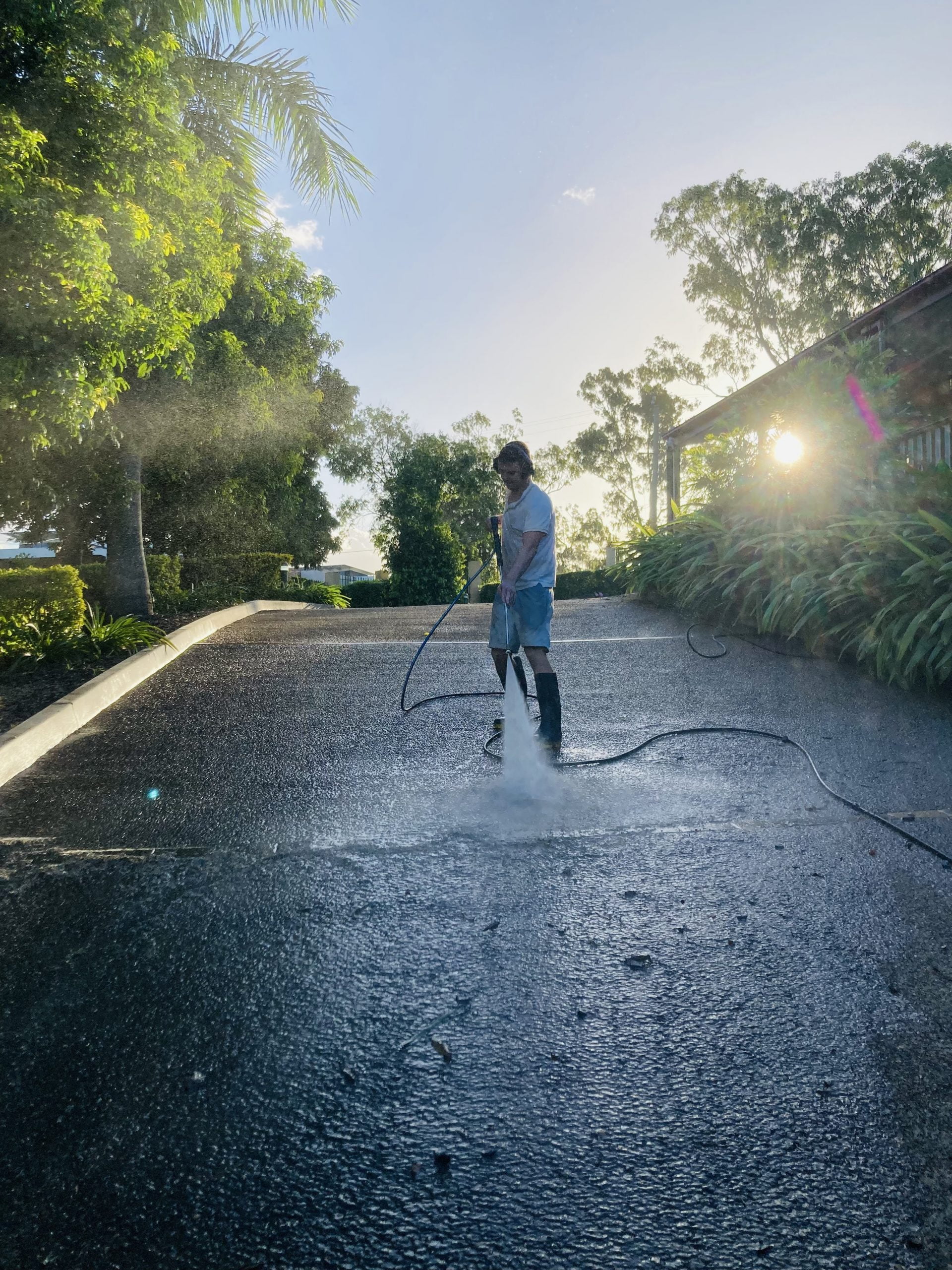 Exceptional Pressure Washing Cleaning Brisbane
When was the last time you had your driveway or carpark professionally cleaned? Pressure cleaning is a fairly straight forward but very worthwhile service. It can prevent permanent damage to your driveway or carpark.
A clean driveway is often the first thing people see
Urban pollution, tree sap, lichen, bird droppings, being close to busy freeways and roads, and even rainwater can head to a build-up of debris. Cleaning with harsh chemicals can add to this dilemma by leaving a viscous residue. You won't have that problem when picking Wishy Washy Windows to pressure wash for your home or business.
Benefits of Brisbane Pressure Cleaning
Pressure cleaning provides a number of benefits for your home or business. If you want your place to sparkle pressure washing can help you.
Long Term Repairs – During the pressure cleaning process the cleaner will reveal the smaller issues with your surface. All kinds of organic material can affect your driveway : Mould, faeces, bacteria and dirt can actually wear away at your building or structure. Regular pressure cleaning in Brisbane can help keep your repair costs low.

You don't have to do it!

 – You're busy, and manually cleaning areas can quickly eat up any excess time you or your staff may have. Pressure cleaning is very fast and efficient, and we'll work to complete the project while working around your schedule to save you time.

Deeper clean – Concrete and other surfaces are often very porous. The longer you leave the clean the deeper it may go.

Improve House Value

 – Selling your house or getting sick of it looking a bit worse for wear? Many houses we have pressure cleaned have exponentially increased in value.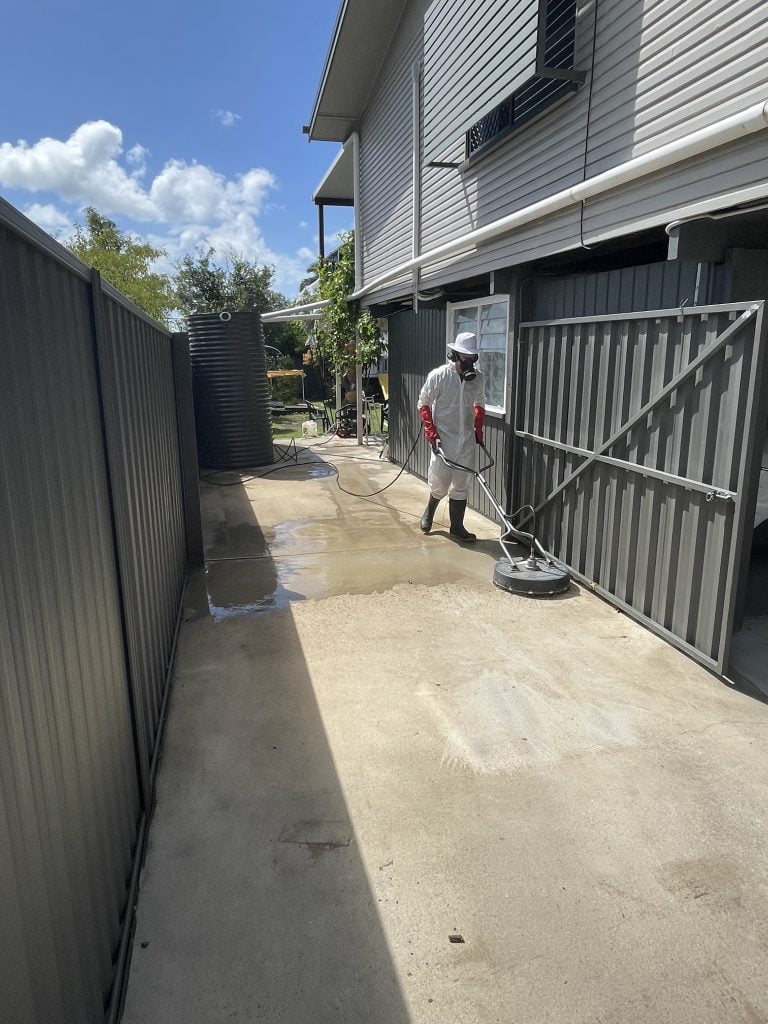 What to look for in a pressure cleaning company?
A key to find a great pressure cleaning company is to make sure they are using a varied amount of equipment and pressure. Not all jobs require maximum pressure. Experience plays a real key in providing the correct pressure and cleaner.
Do you do commercial pressure cleaning?
Absolutely. Usually we provide a free quote and can give a competitve offer via a sqm rate.
Does your driveway or carpark need to be pressure cleaned?
Yes! Your driveway or carpark if often porous. If you keep your driveway or car park in good condition by pressure cleaning it, you can prevent permanent damage. Also, depending on what type of property you have, exposure to pollution and contaminants some of these you may not spot until you fully clean your driveway.
Does pressure cleaning make a difference?
Yes! Many people have commented on the value of their house increasing due to their driveway or paths being exceptionally clean!
Can you use a pressure cleaner yourself?
Yes. However we have the latest technology in pressure cleaning allowing us to give us a much deeper and thorough clean. Many public available washers aren't designed to cover large amounts of area.
Do you use high pressure cleaning?
We have the latest equipment to provide the highest legal amount of pressure. You can be sure however we are trained to adjust this pressure to make sure no damage takes place.
How often should your carpark or driveway be serviced or cleaned?
At least once a year
Does pressure washing remove stains?
Yes. However it really depends on the depth of the stain. Many driveways come up looking almost new. We have all the latest cleaning solutions to give those stains the best chance to be removed.