Window Cleaner items from Bunnings
Need a window cleaner tool from Bunnings? Not sure which squeegee to buy? Let the professionals from Wishy Washy Windows help you with the 3 most common window cleaner tools!
Related
Window Cleaning Without Streaks on a Budget: 5 Best Money-Saving Tips
Solar Panel Cleaning – 18 Tips Intelligent People Use
How to Clean Different Types Of Glass
:
The classic $2 window cleaner tool from Bunnings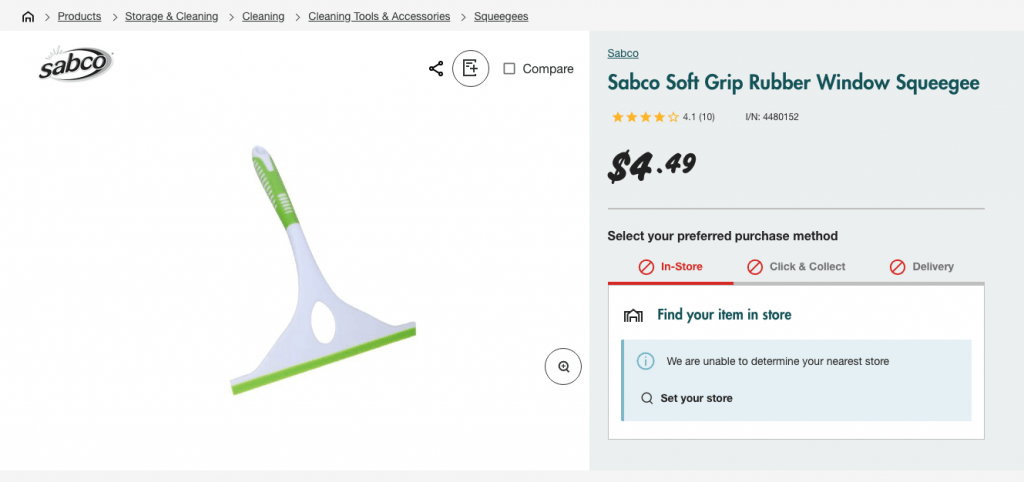 Admit it, you have probably bought one of these flimsy squeegees and had amazing results! Oh wait, you didn't…? Why is that?
Well first of all this squeegee is…$2. This squeegee from Bunnings; you can expect to only last (at best) a couple of months. Over time you may observe that the rubber starts to degrade therefore causing streaks and lines.
Professional Tip: Keep the squeegee OUTSIDE the shower so it doesn't sit in moisture.
Pros and Cons
Pros: Cheap
Cons: Cheap
1.5m Telescopic Window Squeegee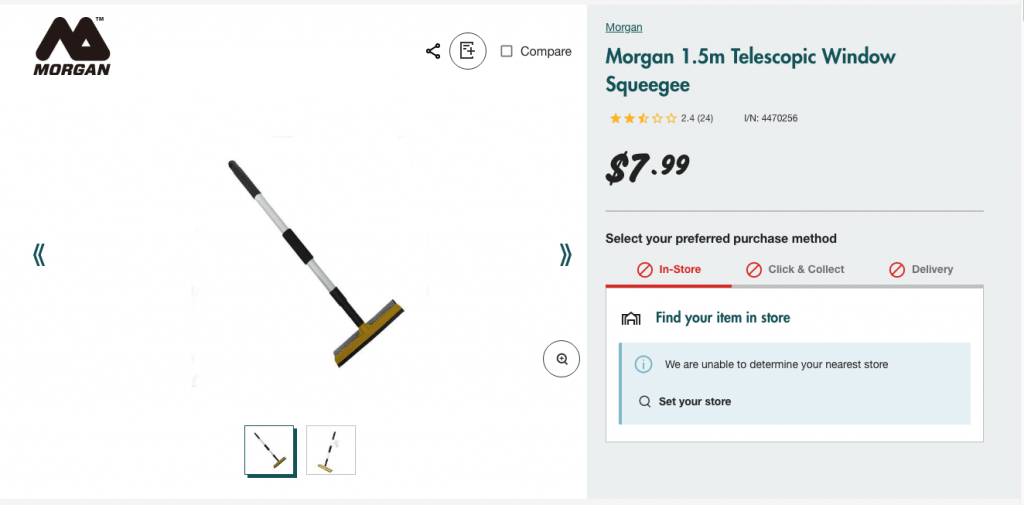 Okay, you have now mustered up the courage to try your hand at some high windows! You want a telescopic window cleaner tool from Bunnings: window washing tools for high windows! Here are some things you should know:
These are great at one thing: slow, steady lines. The usual problem is not the with the handle or pole, it is with the rubbers. These will usually come with low quality rubbers and once they wear out you might have to buy another whole pole. Good when first bought but if not kept clean it will waste your money.
Professional Tip: When extending the pole make sure the your hands are totally dry/clean.
Pros and Cons
Pros: Can reach reasonable height. Adjustable.
Cons: Not extendable for any second storey windows. Very tricky to use at height. Probably not made very well…
The mid range window cleaner squeegee tool from Bunnings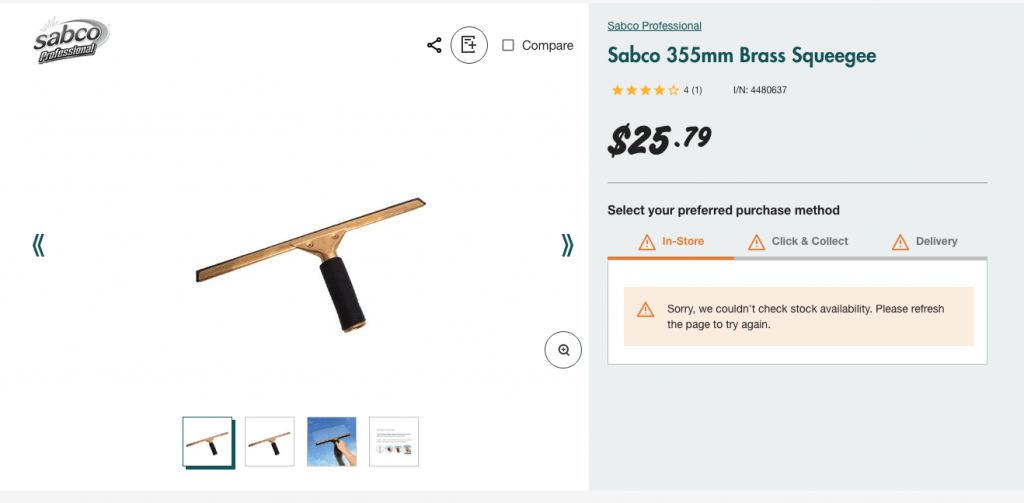 If you're looking for a decent window cleaner tool from Bunnings this is probably what you want.
During your attempts at using the $2 you may now think: I need a better squeegee. If you want a decent window cleaner tool from Bunnings this one is great BUT…
This window cleaner tool is $25.00. Is that justifiable…Yes. Well, kind of. As a professional window cleaner I would ONLY recommend using this tool if you're confident in your abilities. They are a little firmer on the hand and less forgiving. The issue is also if you don't know how to cut the rubber properly I would stick a squeegee that comes with a rubber.
Professional tip: Practice with the $2 first before venturing to this window cleaner tool.
Pros and Cons
Pros: Will last. Won't rust. Sturdy.
Cons: Rubber replacement. Firm on the hand. Expensive.
Related
The Takeaway for the best window cleaner tool
At the end of the day, the best window cleaner tool is the one you're most comfortable with. My recommendation if you're looking for a quality window cleaner tool is to try some yourself. You could search for: window cleaner tool amazon but you can't physically look at it so start at bunnings.
The great side to some of the window cleaner tools from Bunnings is that: they are relatively cheap. I would't spend countless hours online trying to look for professional window cleaning tools as they are quite expensive and difficult to use. You're better off trying to master some local window cleaner tools – ones that won't cost you a fortune.
Stuck with your window cleaner tool?
Another suggestion is to hire a professional window cleaner just to see what kind of results they would get and compare with your own. We often have window cleaning tools for hard to reach windows.
At Wishy Washy Windows we are professional window cleaners in Brisbane. Today we have helped you find a decent window cleaner tool from Bunnings. If you are struggling to clean your windows yourself reach out to us to give you a hand.